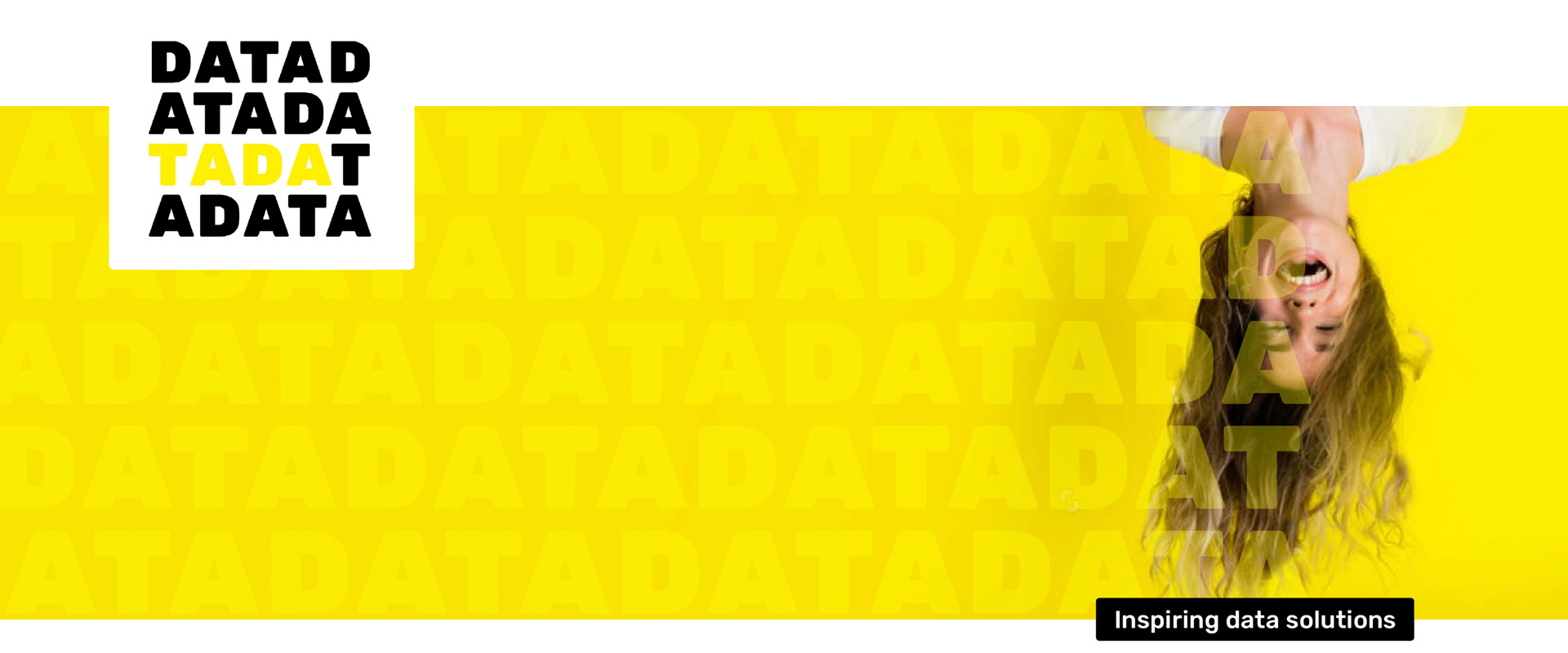 The rebranding
of Tada
A brand is always on the move. So at some point it may be necessary to reposition your organization. Likewise for Tada. With the help of the results of the Brand Identity process, we started working on the rebranding. This has resulted in a completely new, striking style that fits seamlessly and really represents the brand. A powerful set of elements (logo, color palette, typography, various style elements) from which you can communicate in a targeted manner.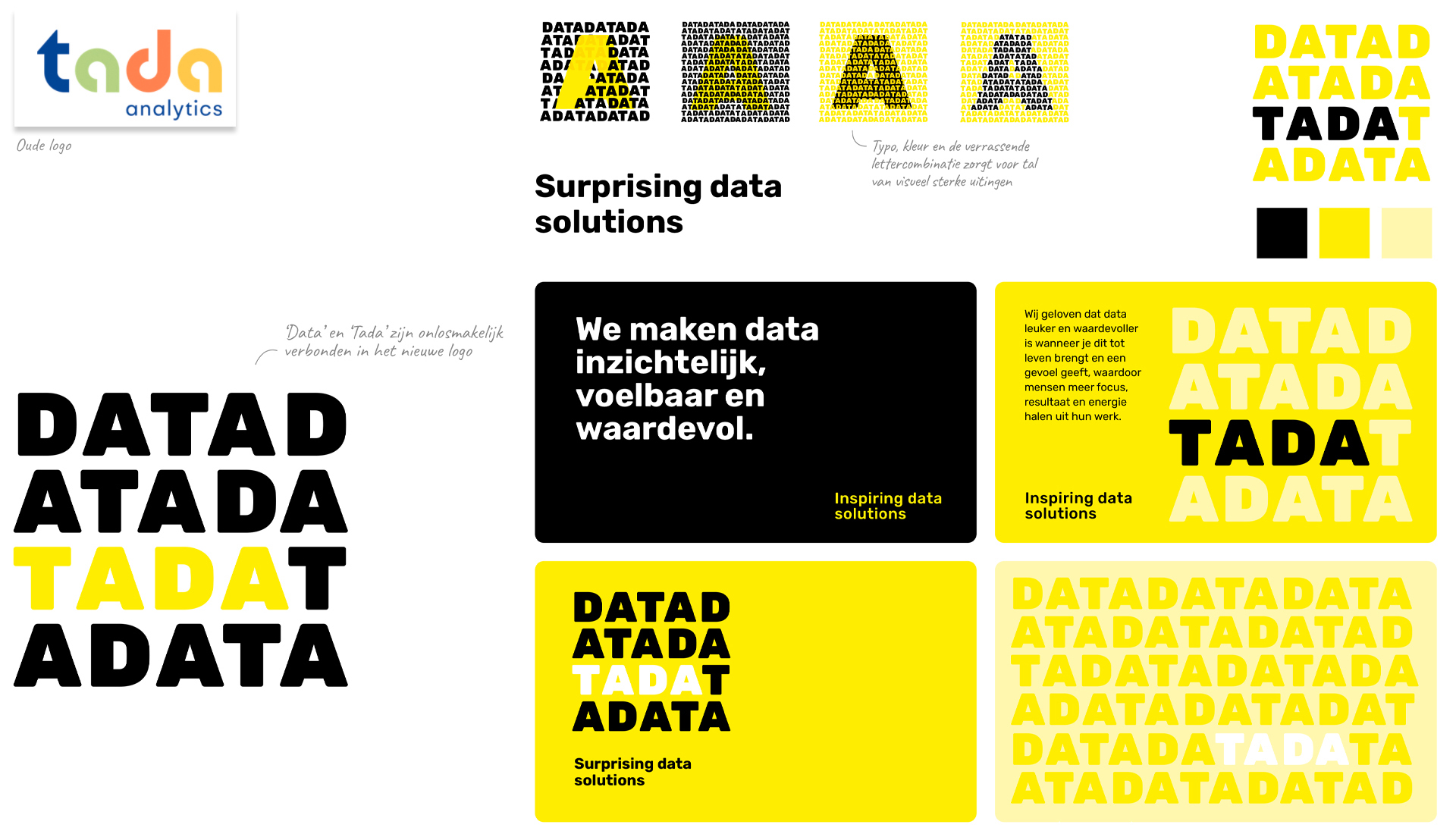 A good pay-off
says more
To support Tada's brand promise, we developed a powerful pay-off: Surprising data solutions.
It says everything about the identity and working method of the organization and fits in seamlessly with the archetypes that characterize them; Everyman & Creator. The pay-off can be used in combination with the logo, but also separately as an additional style element.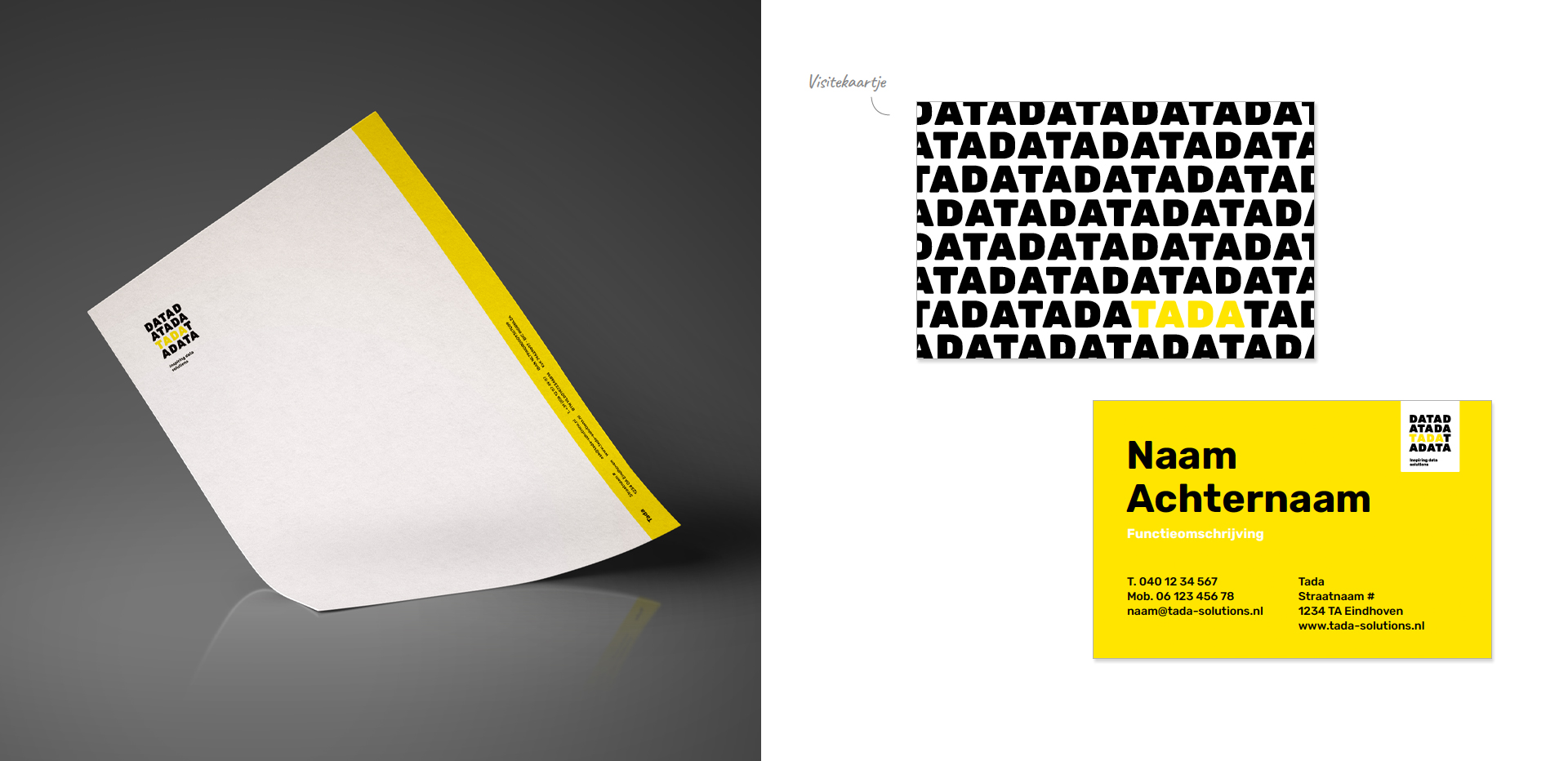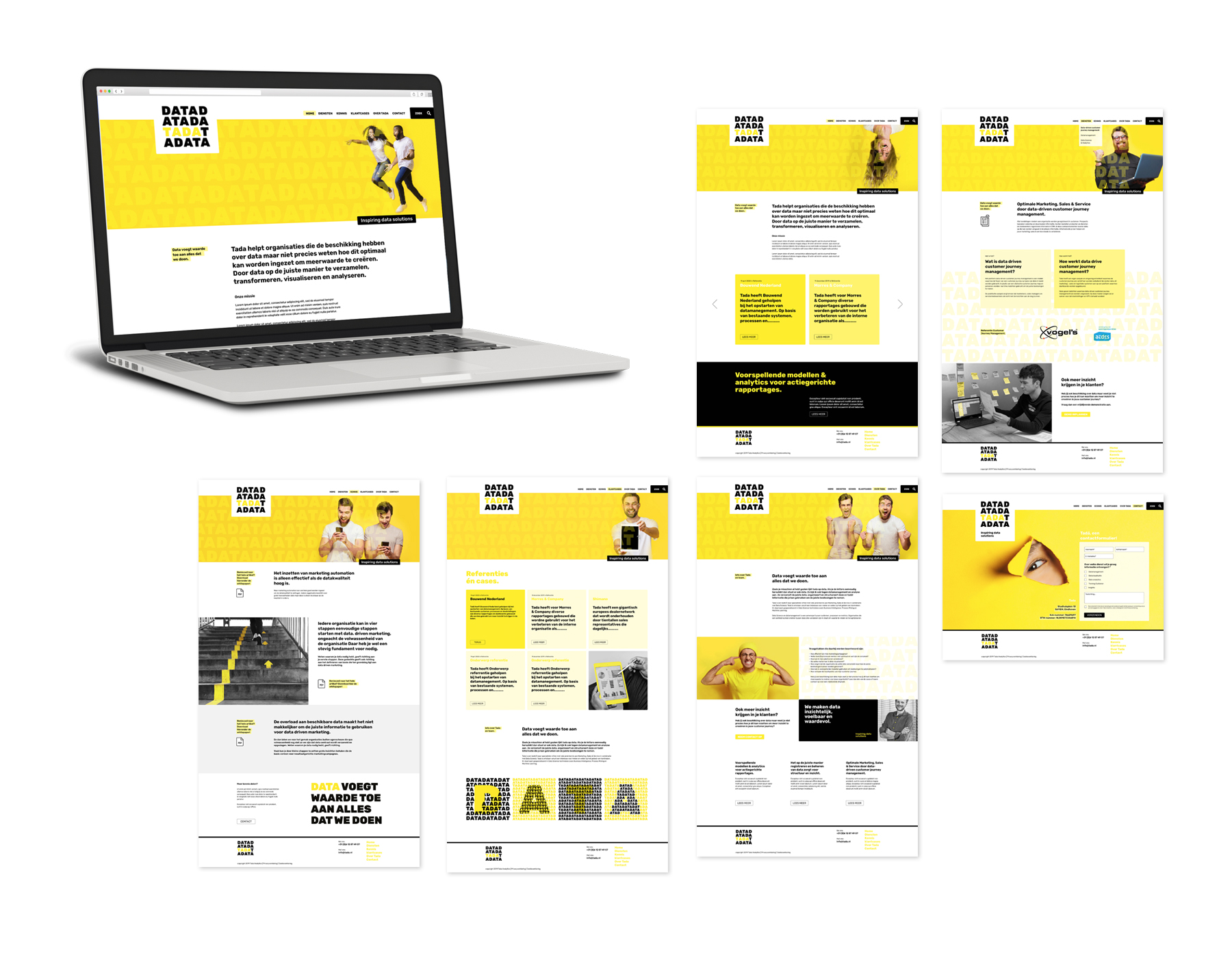 brand

Identity

ID-Scan
Why session
Value session
Archetype session
ID-Book
brand

Creation

Logo
Pay-off
Corporate identity
Visual language
Website
Powerpoint template
Brandbook
Questions about this project?