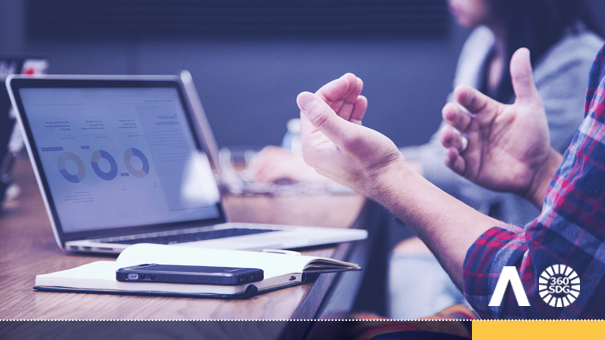 8 Benefits of a meaningful organization 02 Juli 2020
As an entrepreneur, you are confronted with new challenges on a daily basis. Entrepreneurship means making decisions. And although some entrepreneurs will be better off than others, every entrepreneur is looking for (more) support to make structured, well-founded and future-proof choices. Our methodology helps you to develop a meaningful organization with which you can move forward. We explain what this will bring you by means of 8 common entrepreneurial challenges.

What is a meaningful organization?
A meaningful organization doesn't just go for profit but also makes a social and ecological contribution to society. Not only because stakeholders expect this more and more, but also because of intrinsic motivation. It is therefore a sustainable enterprise.

Our methodology
Every company has it in itself to become more meaningful and sustainable. That starts at the heart of the organization. Our methodology helps you to identify who you are and what positive impact you want and can make as an organization. By doing so, you capture the identity of your organization and build the right foundation. This will bring you a lot of benefits as an entrepreneur. We explain it to you on the basis of 8 common entrepreneurial challenges:

1. Building a future-proof organization
The first step towards a meaningful brand is capturing your identity. Back to the drawing table and as entrepreneur(s)/management together determine who you are and what you want to go for. From 'Why' to sustainable impact. This forces you to make targeted choices for the future and helps you attract the right people. It can also mean that you say goodbye to people because they see a different path ahead of them. By making sharp and clear choices, you arrive at a future-proof organization.

2. Faster making strategic choices
Because in the initial phase you have clearly defined who you are and what you are going for, you will see that strategic choices that follow can be made much faster. You simply put these along with the yardstick that you have established together (read: The brand as part of your business strategy). By doing so, you make consistent choices that strengthen your positioning in the market. Stakeholders know what you stand for and what you can do for them. This also makes it easier to attract the right target groups.

3. Increase the value of your organization
There are several value drivers that can positively influence you to increase the value of your organization. One of them is your brand (read: How do you value a brand?). A meaningful brand helps you, for example, to strengthen supplier relationships, keep key employees on board and increase your margins. But also think about limiting risks, such as reducing dependence on the owner, by capturing and sharing the brand identity within the organization. Because you have also set concrete goals in the area of sustainability, you will see that you will also have a positive effect on the cost side, for example by setting up business processes more efficiently.

4. Preserving and attracting talents
You can also position yourself better in the job market. Moreover, as a meaningful brand, you are much more attractive to (young) talent. A target group that is increasingly looking for meaning and making a positive contribution to the world. As a meaningful organization, you have a clear idea of what contribution you want to make on an economic, social, and ecological level and that will resonate with this target group. It ensures that you can better attract and retain the right talent.

5. Developing a strong sustainability policy
Simultaneously with the establishment of the identity, the sustainability ambitions of the organization are anchored. This forms a solid basis for the development and implementation of the sustainability strategy. This strategy can easily be rolled out both internally and externally by means of a brand proposition in line with it. This integral approach gives you as an organization a significant lead in the market that is increasingly calling for sustainable leaders.

6. Take up a unique position in the market
This brings me straight to point 6: taking up a unique position in the market. The identity of your organization is unique, just like every individual is unique. By basing your brand on this identity, you also take up a unique position in the market. A position that is also strengthened by taking sustainability as a starting point in its creation. By consistently communicating this brand and aligning your decision making with it, stakeholders will recognize and trust you more.

7. Targeting marketing and sales
At point 2, we saw that strategic choices can be made easier and faster, and the same goes for your marketing and sales strategy. As an organization, you know who you are and what you're going for and which target groups fit in with that. When it comes to customers, but also when it comes to other stakeholders such as employees, suppliers, and financiers, you know how to hit the right note easier. Marketing and sales activities can therefore be used in a more targeted way because you know exactly who you are but also who you don't want to appeal to.

8. Tapping new markets
Finally, a meaningful brand helps you to tap new markets. Because you have your primary processes in order and strategic choices can be made more easily, there is room to look for new opportunities. Opportunities that are in line with the future that you and your organization have in mind and with markets and cooperation partners that are in line with the sustainability ambitions that you have. This will make your company even more future-proof (see point 1) and is the circle around 😉.

Now take the first step
Every entrepreneur can work with our methodology to (more) meaningful entrepreneurship. Of course, this does not happen overnight, but you can take the first step today! By completing our free ID-Quickscan. It gives you a first insight into your brand identity and the sustainability ambitions that match it.

A baseline measurement to continue.
Success! On behalf of DeltaZuid & 360SDG

DeltaZuid
Nice to meet you, we are DeltaZuid. A branding agency with the mission to help organizations build a meaningful brand. Through our love for entrepreneurship and belief in the power of branding, we can contribute to sustainable growth for organizations with meaning. In this way, we make brand for brand the world a little nicer.

Wondering how we can help you with the development of a meaningful organization?