Turnaround
Advocaten
Turnaround Lawyers is a law firm specializing in corporate and insolvency law. In 2016, it was best known as a firm that is strong in the resolution of bankruptcies. And that helps companies in trouble to make a timely "turnaround. But Turnaround Lawyers does much more. It can assist entrepreneurs in many areas, such as resolving legal disputes or making an acquisition.

To further raise awareness of this advisory practice, we teamed up with Turnaround Lawyers in 2016 to do a rebranding. This involved creating several new style elements in addition to the existing logo and the colors purple and blue, such as an image concept and a new payoff.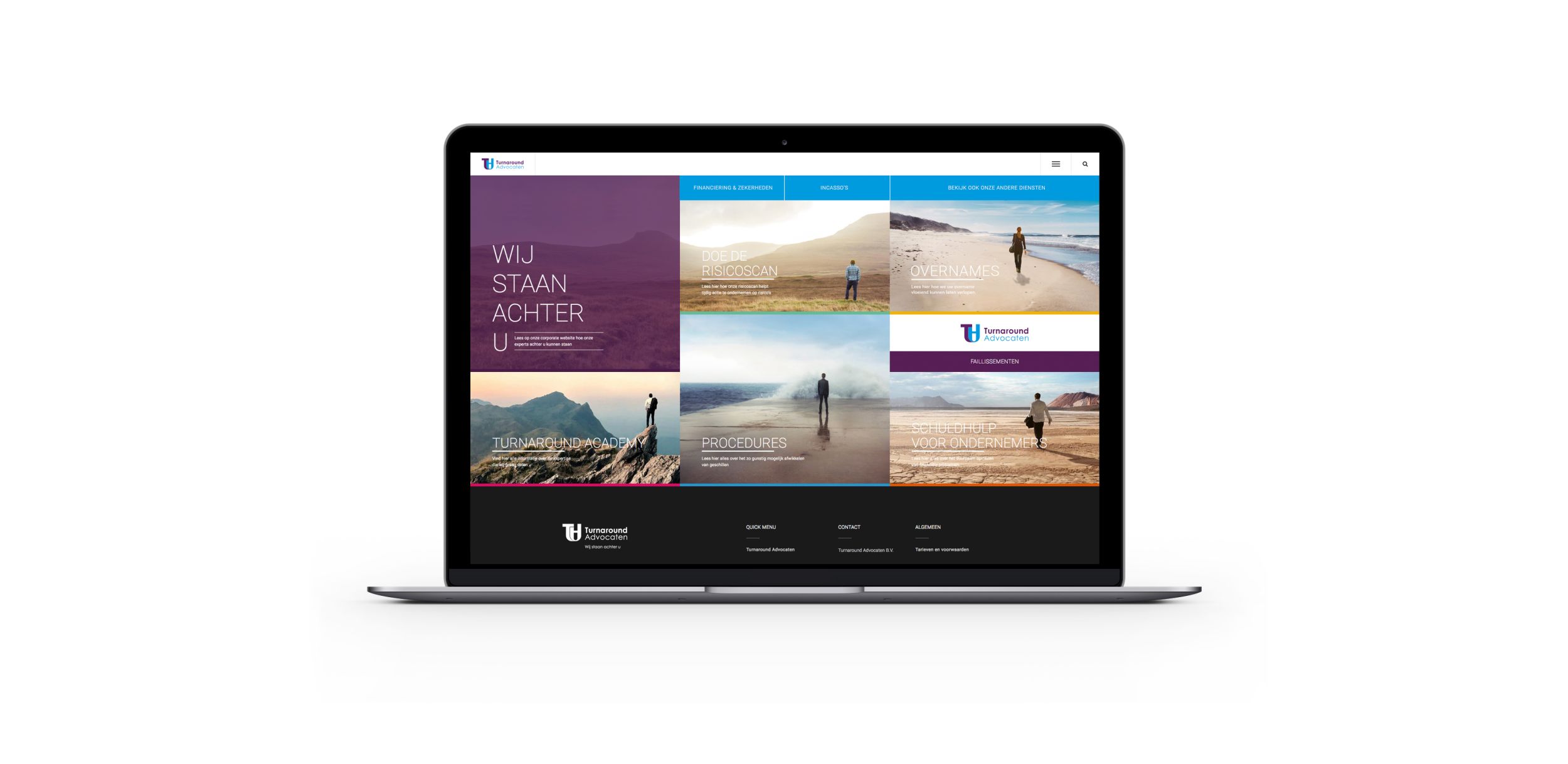 Questions about this project?